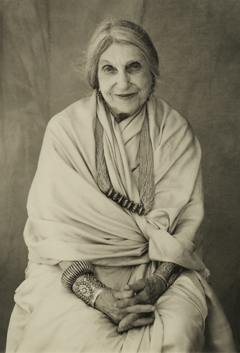 Beatrice Wood
Photo by Tony Cunha
Welcome to the Beatrice Wood Center for the Arts
The Center celebrates the life and work of Beatrice Wood while presenting exhibitions, performances, and educational opportunities.

Open to the Public
Friday, Saturday, and Sunday
11:00 am - 5:00 pm
The Beatrice Wood Experience
Admission $5.00 per person for Self-guided Tours
Guided Tours $10.00 per person and presented at 11 am, 1 pm and 3 pm.
Led by Kevin Wallace, Director of the Center, the guided tour includes the Permanent Collection, Current Exhibitions, and Beatrice Wood's Studio. Wallace shares insight
into Beatrice Wood's involvement in the New York Dada Movement, the Theosophical
Society, the creation of the Happy Valley Foundation, and Beatrice Wood's unique
approach to art and life.
Tours are always free to Members.