Previous Exhibition:

The Opening Reception was held Saturday, January 9, 2016.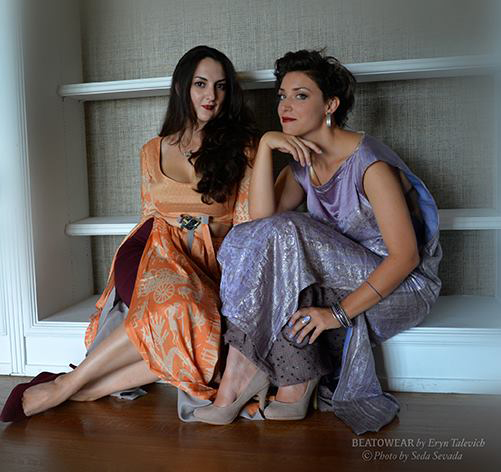 BEATOWEAR by Eryn Talevich
© Photo by Seda Sevada
Chloe Rahimzadeh (left) pictured with Eryn Talevich (right).


With this exhibition, Eryn Talevich explores the relationship between humans and clothing - how it reflects identity, perspective and values. Clothing has grown with us since our emergence – from a necessity of survival, to an expression of identity. The works in the exhibition celebrate the life of Beatrice Wood and her contemporaries – what they consciously wore – inspiring interpretive works that speak to philosophy, personal style and legacy.
"We are fashioned by what we wear. The synthesis that emerges between conscious response to culture and the necessity of dress is the heart of style. The power of style is the ability to reflect an individual's soul: their beliefs, their noetic selves, their vision and rebellion.

Clothing can be snipped and manipulated to express an ideal or woven with sacred intent, a means of sharing persona, our aesthetic expression of our identity.

By consciously choosing the clothing we wear, we're able to communicate our interior selves to our larger culture without words, while shaping and being shaped by the human collective."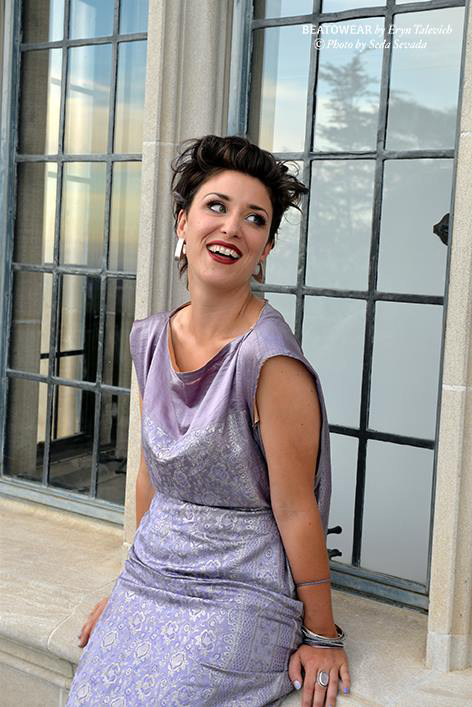 BEATOWEAR by Eryn Talevich
© Photo by Seda Sevada
Eryn Talevich pictured.
Clothing. From our inception as humans, it has followed us as outward reflection to our interior lives. It acts as a functional expression of safety, it literally mimics and follows our daily selves - a vivid skin against and connecting us to our greater culture.
But what occurs when creative expression is the force behind clothing? Couture/Culture explores the lives of Beatrice Wood and her surrounding culture through the textiles that touched her. By examining the things she, and her contemporaries consciously wore, we are able to experience an intimate portrayal of her life with the luscious lens that fashion affords.