Schedule of Events
Two Upcoming Special Benefit Solo Piano Performances




Please join us in support of our local food bank, Help of Ojai, by bringing a donation of canned food or other non-perishable food items to the concerts. There will be collection baskets at the entrance for each of the performances.
100% of the proceeds from the CD sales at the concerts will benefit Help of Ojai.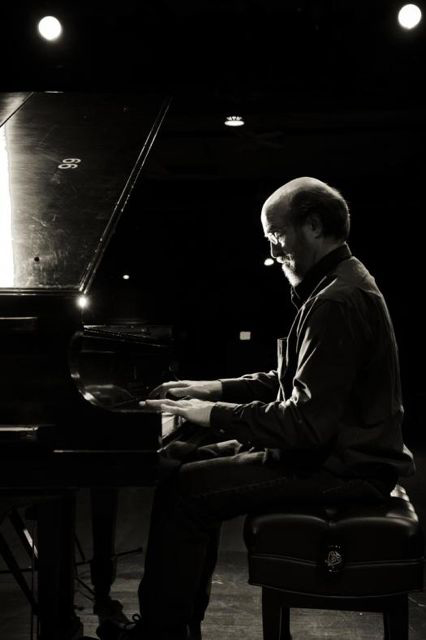 EARLY YEARS
George Winston grew up mainly in Montana, and also spent his later formative years in Mississippi and Florida. During this time, his favorite music was instrumental rock and instrumental R&B, including Floyd Cramer, the Ventures, Booker T & The MG's, Jimmy Smith, and many more. Inspired by R&B, jazz, Blues and rock (especially the Doors), George began playing organ in 1967. In 1971 he switched to the acoustic piano after hearing recordings from the 1920s and the 1930s by the legendary stride pianists Thomas "Fats" Waller and the late Teddy Wilson. In addition to working on stride piano, he also at this time came up with this own style of melodic instrumental music on solo piano, called folk piano. In 1972, he recorded his first solo piano album, BALLADS AND BLUES 1972, for the late guitarist John Fahey's Takoma label.
ALBUMS
Since 1980 George has released ten other solo piano albums: AUTUMN (1980), WINTER INTO SPRING (1982), DECEMBER (1982), SUMMER (1991), FOREST (1994), LINUS & LUCY - THE MUSIC OF VINCE GUARALDI (1996), which features compositions by the late jazz pianist, including Cast Your Fate to the Wind and pieces from the Peanuts' TV specials; PLAINS (1999), which was inspired by his Eastern Montana upbringing, NIGHT DIVIDES THE DAY - THE MUSIC OF THE DOORS (2002), and MONTANA - A LOVE STORY (2004) and GULF COAST BLUES & IMPRESSIONS - A HURRICANE RELIEF BENEFIT (2006).
Also, in 2001 George released REMEMBRANCE - A MEMORIAL BENEFIT, a six song CD of piano, guitar and harmonica solos, to benefit those affected by 9/11. He has also worked with the late George Levenson of Informed Democracy on three projects: a solo guitar soundtrack for SADAKO AND THE THOUSAND PAPER CRANES, and soundtracks of piano, guitar and, harmonica solos for PUMPKIN CIRCLE, and BREAD COMES TO LIFE. In 1984 he also did the solo piano soundtrack for the children's story THE VELVETEEN RABBIT for Rabbit Ears Productions.
His solo piano release, LOVE WILL COME - THE MUSIC OF VINCE GUARALDI, VOL. 2 (released 2/2/10), features compositions by the late jazz pianist, including pieces from the Peanuts' TV specials.
George's latest album, SPRING CAROUSEL-A CANCER RESEARCH BENEFIT was released March of 2017 (more information on his latest album below).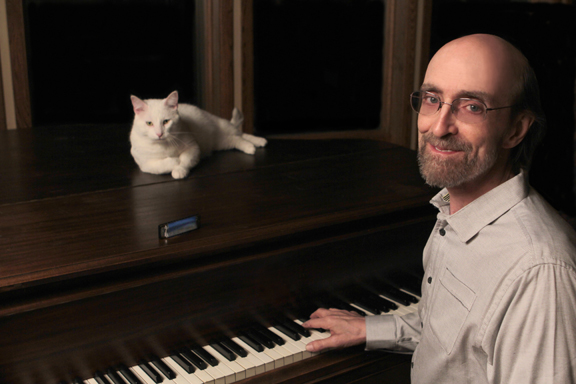 George Winston and Cat | Photo by Steve Lankford
THE LATEST
George is presently concentrating mainly on live performances, and most of the time he is touring playing solo piano concerts (the Summer Show or the Winter Show), solo guitar concerts, solo harmonica concerts, and solo piano dances (with R&B and slow dance songs).
He is currently most inspired by the great New Orleans R&B pianists Henry Butler, James Booker, Professor Longhair, Dr. John, and Jon Cleary; and he is also working on interpreting pieces on solo piano by his favorite composers, including Vince Guaraldi, Professor Longhair, and the Doors, as well as Dr. John, Allen Toussaint, Ralph Towner, Sam Cooke, Randy Newman, Al Kooper, Jimmy Wisner, Arthur Lee, Frank Zappa, Rahsaan Roland Kirk, Wes Montgomery, John Coltrane, Cal Tjader, John Hartford, Oliver Schroer, Taj Mahal, Philip Aaberg, Henry Butler, James Booker, Jon Cleary, and others, to play at concerts, and at his solo piano dances.
George is also working on solo guitar and is recording the masters of the Hawaiian Slack Key guitar for an extensive series of albums for Dancing Cat Records (www.dancingcat.com). Slack Key is the name for the beautiful solo fingerstyle guitar tradition, unique to Hawaii, which began in the early 1800s and predated the steel guitar by over half a century. He is also recording his main inspirations for his harmonica playing, Sam Hinton, Rick Epping, and Curt Bouterse.
George Winston plays Steinway Pianos.
For more information on George Winston you can also visit www.GeorgeWinston.com or www.facebook.com/georgewinstonpiano.
You can also find video clips at http://www.youtube.com/georgewinstonpiano.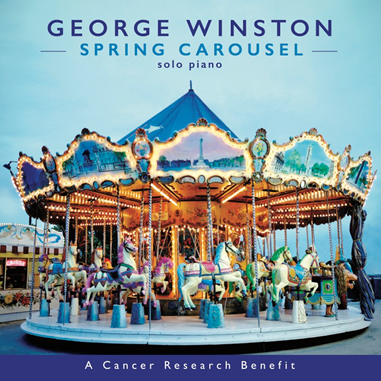 The New Album by George Winston - solo piano
SPRING CAROUSEL - A CANCER RESEARCH BENEFIT
About the Album
Celebrated American pianist George Winston's new cancer research benefit album, Spring Carousel, debuts at #1 on Billboard's Jazz Chart (http://www.billboard.com/charts/jazz-albums). Spring Carousel features a collection of 15 solo piano compositions written by Winston while in recovery from a bone marrow transplant for Myelodysplastic Syndrome (MDS) at City of Hope, in Duarte, California, near Los Angeles. Released by RCA Records on March 31, 2017, Spring Carousel directly benefits cancer research at City of Hope.
In the fall of 2012, Winston's acclaimed career spanning more than 40 years and selling millions of albums, came to a crossroads. Following his performance on September 13, 2012, in Sand Point, Idaho, the pianist barely made it through the second half of his show, before laying down on the dressing room floor needing to go to the emergency room, and then transferring to City of Hope where he had his bone marrow transplant on November 22. As he gained strength, Winston spent his time at the piano in the hospital auditorium every night.
Spring Carousel is the culmination of works composed at City of Hope during early 2013. From 59 recorded songs, 15 select works are now showcased on Winston's latest solo piano album. As with his previous recordings, including seven Platinum selling albums (Autumn, December, Forest, Summer, Winter Into Spring, Linus & Lucy - The Music of Vince Guaraldi, and Plains), Winston's studio recordings are all experienced-based. His season-themed albums come mainly from his childhood experience in Montana of the drastic difference in the seasons. And his releases Montana - A Love Story, as well as Forest and Plains, come primarily from his sense of the different topographies in Montana. Spring Carousel's setting is City of Hope, where Winston was given a second chance at life.
Over the past couple of years, Winston has made a full recovery and has lived life primarily on the road performing in many of America's renowned concert halls and venues. Without the incredible help of City of Hope, Spring Carousel would simply not have been possible. Spring Carousel marks Winston's fourth benefit album.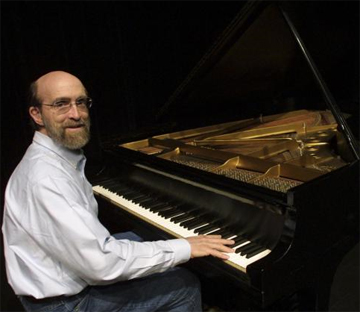 George Winston | Photo by Andy Argyrakis
Support the Beatrice Wood Center for the Arts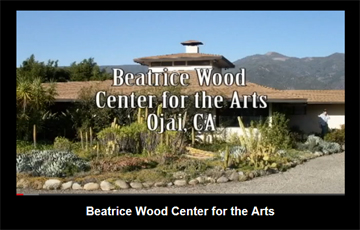 Join Our Email List
Stay informed on upcoming events at the Beatrice Wood Center for the Arts!
To receive news and event accouncements, please email BeatriceWoodCenter@gmail.com
and ask to be added to our email list.
Thank you!
The Beatrice Wood Center for the Arts is Open to the Public
Fri, Sat, & Sun 11:00 am - 5:00 pm.
8585 Ojai-Santa Paula Road, Ojai, CA 93023
805.646.3381
BeatriceWoodCenter@gmail.com