Previous Exhibition: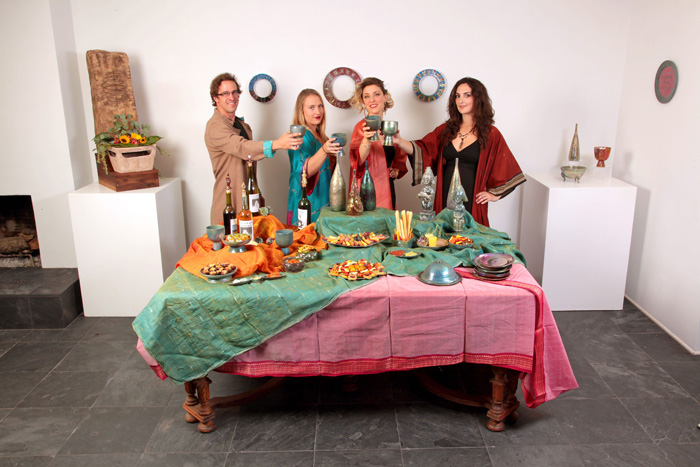 This exhibition will feature works created in Beatrice Wood's studio
in conjunction with our educational programming.
Beatrice Wood left her home and studio for the purpose of education; yet caring for her legacy is central to our work. Our interns create works that pay homage - rather than recreating Wood's work, they create works that are identifiable through both their relation to Beatrice Wood and an original vision.
The tradition of caring for an artist's legacy through generations of artists and designers is well established, and includes such figures as Josiah Wedgewood, Peter Carl Fabergé and Rene Lalique. While we do not expect for Beatrice Wood's humble studio to become a luxury brand, as is the case with these individuals, we do feel a kinship with the commitment to artistry, quality craftsmanship, and small production originally embraced by the luxury houses of her beloved Paris.
It is our hope that, by creating a line of work that both promotes Beatrice Wood's legacy, and creates a revenue stream that will support the ongoing work of the Center and care of her home and studio, we will continue to lead individuals to discover this important artist, author and humanitarian.