Education
Previous Workshop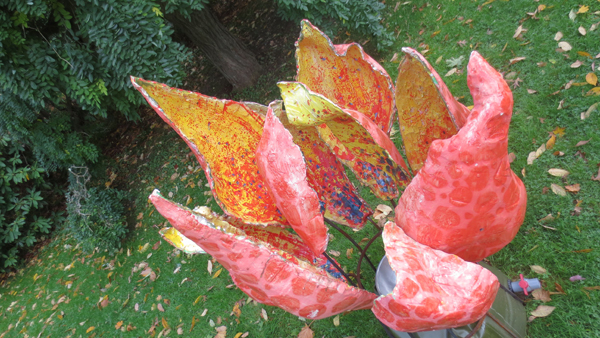 Allison Newsome
Red Petal Raincatcher Series | Blithewold Arboretum | 2014
In this workshop with Allison Newsome, participants will explore totemic ceramic garden sculpture by creating multiple components that result in a larger work. Following Allison Newsome's recent residency with the Museum of Fine Arts, Boston, in connection with their Luca della Robbia exhibition, participants will study architectural clay inspired forms.
Surface techniques will include using majolica, a white glaze base, Newsome's trademark use of Mason Stains to create "once-fired" ceramics, and using polychrome painting on a white opaque surface with metallic oxides and stains.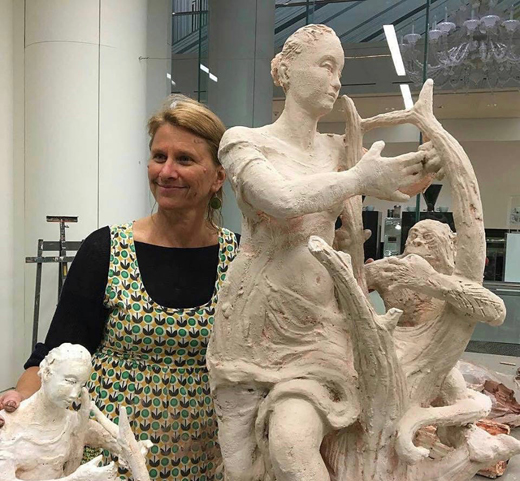 Allison Newsome
Residency at Museum of Fine Arts, Boston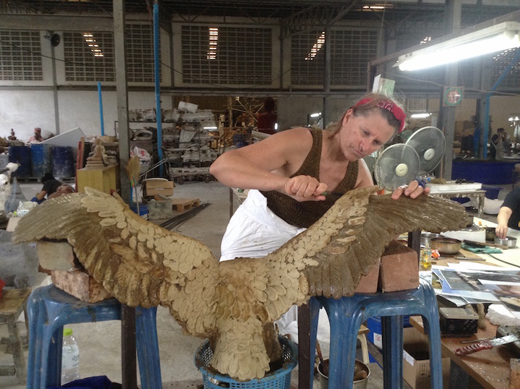 Allison Newsome
Working in Ayutthaya, Thailand
About the instructor:
Allison Newsome has been called a "Plein Air Sculptor" for her unique approach to ceramics. She received a MFA from Rhode Island School of Design and teaches with Harvard University Ceramics. Her work has been featured in exhibitions at RISD Museum, Mobile Museum of Art, the Beatrice Wood Center for the Arts, Fuller Craft Museum, Newport Art Museum and Federal Museum Ben Franklin Biblioteca, Mexico City. She's been part of group exhibitions in Jingdezhen, China, Paris, France, and Budapest, Hungary. Ms. Newsome is a member of the 2016 NetWorks Project. Her work at the Newport Art Museum will be featured on PBS.
Watch Video of Allison Newsome at Work:
ALLISON NEWSOME from NetWorks Rhode Island
Cost $200 – includes all materials and a light lunch
Reserve your space now!
For workshop registration, please contact:
The Beatrice Wood Center for the Arts
Tel: 805-646-3381 or email us at BeatriceWoodCenter@gmail.com.

Our workshops and classes all take place at the Beatrice Wood Center for the Arts (driving directions).
Learn more about our workshops and view additional photos on Facebook. Click here!
Please call 805-646-3381 or email BeatriceWoodCenter@gmail.com for more information on our exhibitions, workshops, and performances.