Education
Upcoming Workshop

Chelsea Smith

Participants will explore mono print making with mixed media elements. Students will be encouraged to experiment with layering their prints with mixed processes and materials. Liquid watercolor spray, oil pastel blending and collage materials will be explored in addition to learning mono print making techniques. No prior experience necessary.
Chelsea Smith is a practicing visual artist based in the San Francisco Bay Area. She has a BA (Hons) Ceramics from Camberwell College of Arts, University of the Arts London. She was an artist in residence in India in 2012; in Iceland in 2014 and Samoa in 2017. In February 2017 she had a solo exhibition at EM Wolfman in Oakland, CA. Currently she is a visual arts instructor for NIAD art center in Richmond, CA.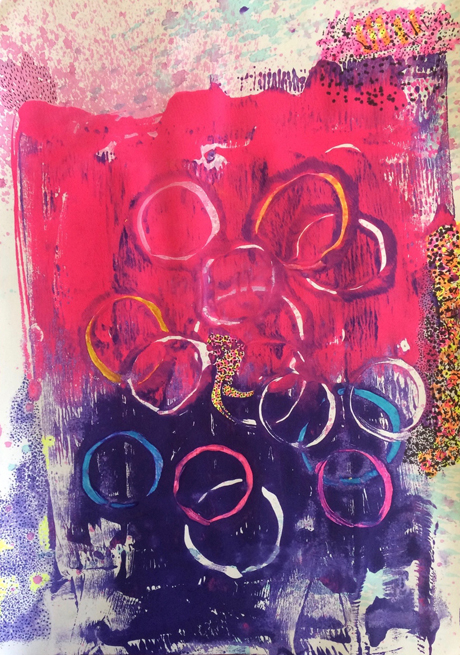 Chelsea Smith

Cost $95. per person – Includes all materials and a light vegetarian lunch.
Reserve your space now!
The Beatrice Wood Center for the Arts
Tel: 805-646-3381 / Email us at BeatriceWoodCenter@gmail.com.

Our workshops and classes all take place at the Beatrice Wood Center for the Arts (driving directions).
Learn more about our workshops and view additional photos on Facebook. Click here!
Please call 805-646-3381 or email BeatriceWoodCenter@gmail.com for more information on our exhibitions, workshops, and performances.