Education
Previous Workshop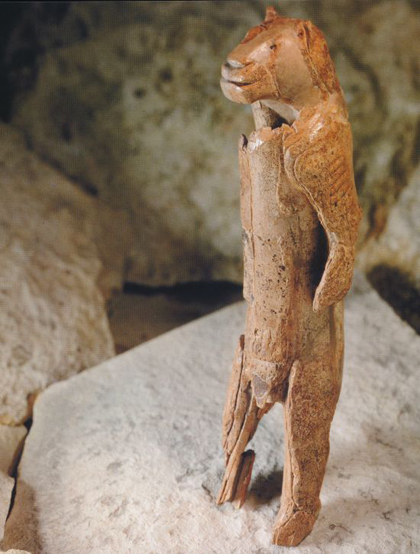 Ancient Lion-Headed Figurine from Stadel Cave in Southwest Germany
We are pleased to announce ZOOMORPHIC, a two-day workshop with Allison Newsome. Participants will be introduced to Newsome's "once-fired" technique, creating sculptures in clay and utilizing Mason Stains. There will be a study of historic zoomorphic sculptures from diverse cultures in all media, from the first zoomorphic sculpture, a Paleolithic lion headed figure found in a cave in Germany, through the Sphinx to contemporary approaches. The workshop will also explore how zoomorphic forms can be incorporated into architectural projects.
Cost: $200. Includes a communal vegetarian lunch and all materials. Contact the Center to register.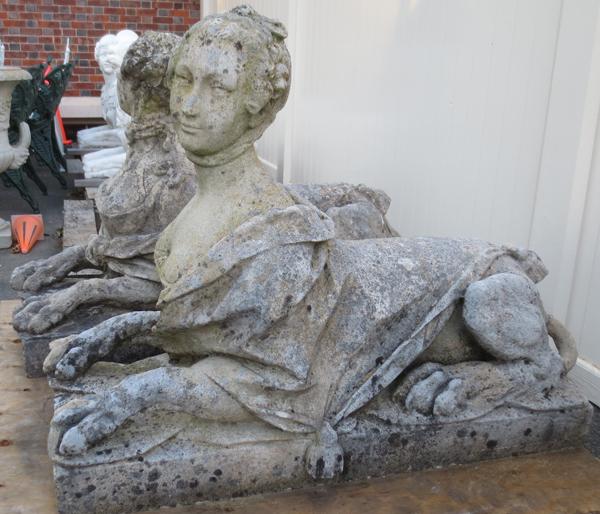 19th Century Neoclassical Sculpture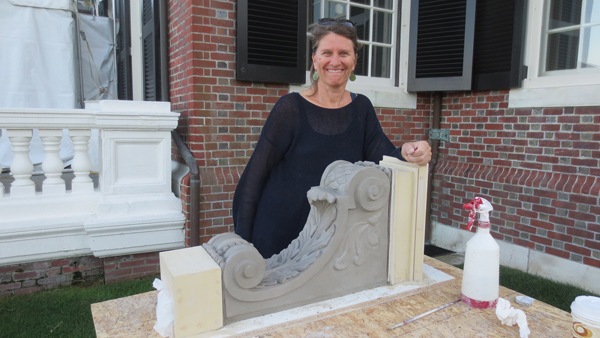 Allison Newsome Working on Architectural Console Bracket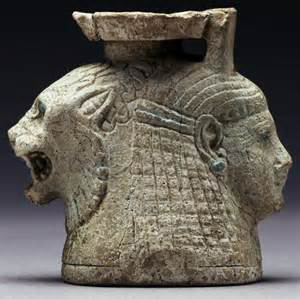 Oil container with the heads of a lion and a woman,
about 550 B.C., Greek, Rhodes. J. Paul Getty Museum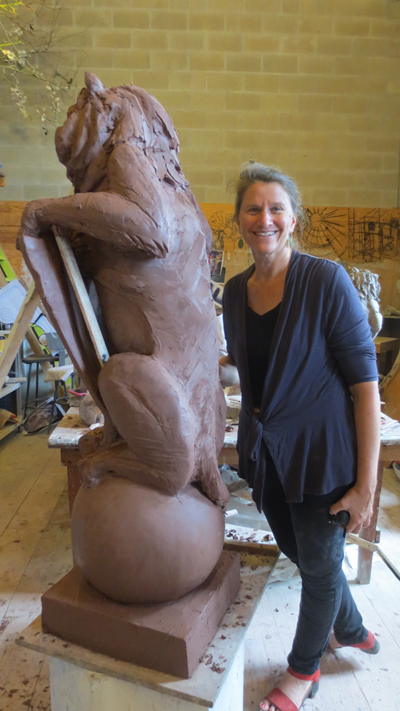 Allison Newsome with Sculpture for Bellevue Avenue Historic District Project
Contact the Center to register.
For workshop registration, please contact:
The Beatrice Wood Center for the Arts
Tel: 805-646-3381 or email us at BeatriceWoodCenter@gmail.com.

Our workshops and classes all take place at the Beatrice Wood Center for the Arts (driving directions).
Learn more about our workshops and view additional photos on Facebook. Click here!
Please call 805-646-3381 or email BeatriceWoodCenter@gmail.com for more information on our exhibitions, workshops, and performances.