Education
Upcoming Workshop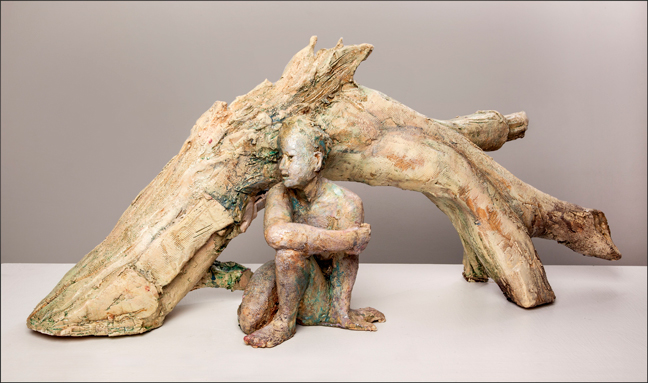 Allison Newsome

A central theme in Allison Newsome's work is the relationship between humans and the environment, and how the human psyche has changed with shifts from the wilderness to the agrarian, and into the industrial and post-industrial world. This focus is of particular interest to us, as we are an activity of the Happy Valley Foundation, which cares for 500 acres of land, much of it left untouched as a wildlife corridor.
In this workshop, participants will explore the grounds, creating works inspired by specific sites. Exploring the colors, textures, forms, and or history of the site, the three-dimensional works will utilize Newsome's once-fired technique for working in clay, and mixed media.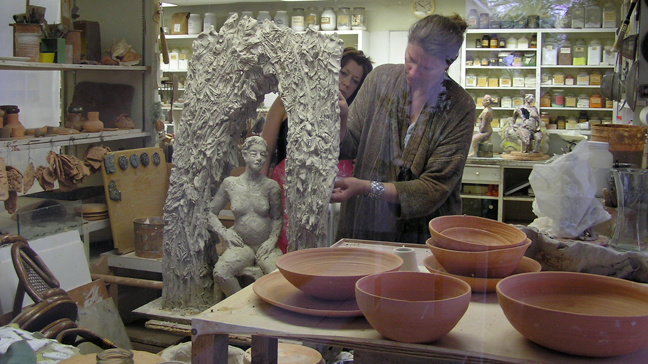 Allison Newsome Working in Beatrice Wood's Studio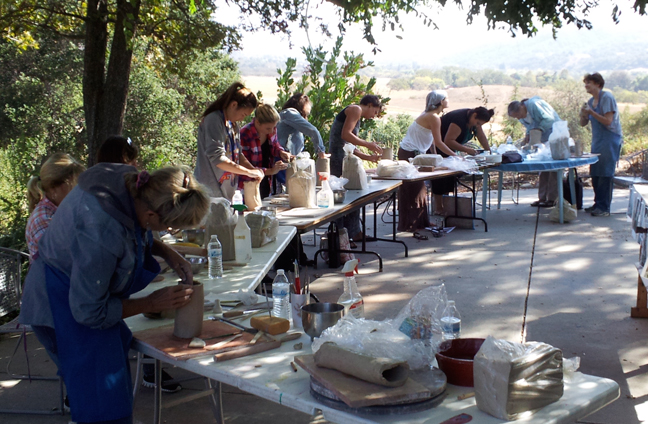 Previous Allison Newsome Workshop
Cost: $250. (Members $200.) – Includes all materials and a light vegetarian lunch.
Reserve your space now!

$250.00




Members - $200.00
The Beatrice Wood Center for the Arts
Tel: 805-646-3381 / Email us at BeatriceWoodCenter@gmail.com.

Our workshops and classes all take place at the Beatrice Wood Center for the Arts (driving directions).
Learn more about our workshops and view additional photos on Facebook. Click here!
Please call 805-646-3381 or email BeatriceWoodCenter@gmail.com for more information on our exhibitions, workshops, and performances.