The Beatrice Wood Center for the Arts is requiring proof of COVID-19 vaccination for all of our workshops and performances, for instructors and performers, as well as participants and attendees. Wearing facemasks indoors or outdoors is optional. We appreciate your understanding our desire to protect each other during this challenging time.
The February 10th, 6:00 pm performance is SOLD OUT.
New Performance Date Added!
Saturday, February 11, 2023 / 6 pm
Get your tickets today!

"Batalla is comfortable in both English & Spanish, proud of her Mestiza heritage, musically adventurous and above all, a born storyteller with a rambunctious sense of humor."
– The Los Angeles Times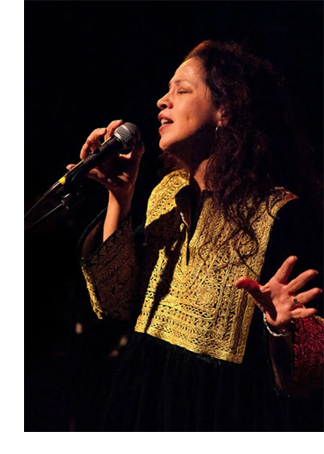 In this special performance at the Beatrice Wood Center for the Arts, Perla Batalla will draw upon a body of work inspired by a range of diverse influences: her formative years growing up in her parents Westside Los Angeles record shop listening to every genre of music under the sun, her early classical and operatic training, her decade working with Leonard Cohen, as well as the art, music, and culture she continues to absorb traveling the world as a touring musician. It will be an evening filled with song and surprises.
Expect selections from Perla's original Mestiza song cycle, her one-woman Frida Kahlo show, the Great American Songbook, Spanish language classics, new original work, and of course Batalla's own stunning arrangements of Leonard Cohen's songs.
Biography
Grammy-nominated singer-songwriter Perla Batalla continually earns critical acclaim for her distinctive voice, emotional honesty and culture-merging compositions. She was born in Los Angeles, California to a family immersed in music. With her dad, a Mexican mariachi and disc jockey, and her Argentine mom who ran the family record shop called Discoteca Batalla, Perla was exposed to a dream education of non-stop music that cut across every genre and language.
After singing with and recording with numerous groups, including Leonard Cohen, Perla launched her solo career with Cohen's encouragement. Since then, she has released seven albums, been featured in film and television, staged two one-woman shows, and performed in some of the world's most prestigious venues.

Perla Batalla sings Leonard Cohen's Anthem
Featuring Michael Sobie on piano.
Inspired by the journals of Diego Rivera and Frida Kahlo, Batalla's original Frida Kahlo musical was chosen by the Ojai Playwrights Festival and subsequently produced at the San Diego Repertory Theater to critical praise. Perla's personal homage to her mentor, Cohen continues to play to sold-out audiences throughout Europe and North America.
Batalla's mission of exposing youth to the beauty of music and the Spanish language is ongoing. For her outreach programs throughout some of the poorest communities in the United States she has been honored with two United Nations awards: the Earth Charter Award for extraordinary devotion to social and economic justice, and The Environmental Peacebuilding Award for advancing social justice through music. Perla is also the recipient of New Mexico's Premio Fronterizo Award for healing work in the world.
Tickets $40.00
Saturday, February 11, 2023 / 6 pm performance

Ojai native and resident Maryann Cord, Co-Founder & CEO of Cord International Media Group is producing and promoting the concert for Beatrice Wood Center for the Arts cultural programming. Cord International's Hana Ola Records is known as the first name in vintage Hawaiian music, a music recording and licensing company passionately dedicated to preserving, restoring and releasing lost real Hawaiian music, with a huge catalog of recordings.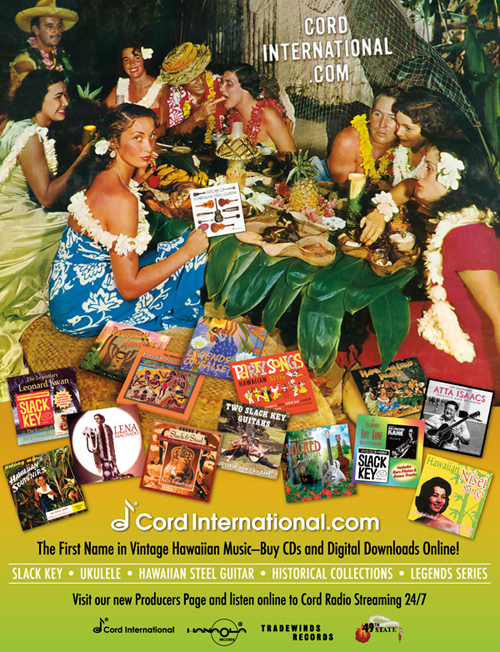 Stay Informed!
We'll keep you posted on upcoming events at the Beatrice Wood Center for the Arts!