Education
Previous Workshop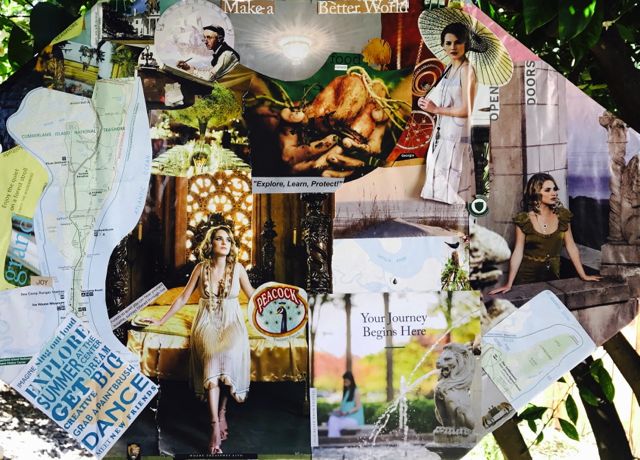 A vision board is made up of images and text that serve to identify and clarify an individual's vision, while reinforcing intentions. Creating a vision board is means of coming to terms with one's vision and goals, while living with it is a means of constant inspiration.
In this workshop, participants will utilize the process of collage - a process relating to our Dada programming - to create a personal vision board - in line with our motto "Life is an Art".
Cost $75 - Includes all materials.
Reserve your space now!
For workshop registration, please contact:
The Beatrice Wood Center for the Arts
Tel: 805-646-3381 or email us at BeatriceWoodCenter@gmail.com.

Our workshops and classes all take place at the Beatrice Wood Center for the Arts (driving directions).
Learn more about our workshops and view additional photos on Facebook. Click here!
Please call 805-646-3381 or email BeatriceWoodCenter@gmail.com for more information on our exhibitions, workshops, and performances.