Education
Previous Workshop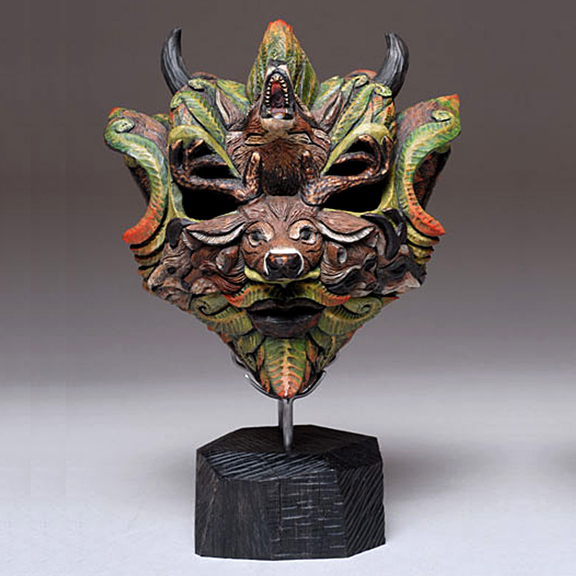 Derek Weidman
Pan
In this workshop, participants will explore the creative process, with references to both the craft and form of historic masks, and the influence of Dadaism. Conventional craftsmanship in woodworking may be used, but don't plan to be fussing over fit and finish. A safe, yet unorthodox, approach to fine woodworking principles will be utilized to focus on creation and expressiveness. Participants will shape masks out of wood but are invited to bring found objects in line with personal tastes or interests to incorporate. Vintage objects of unknown origin, cut up rubber tires, metal shards... you like it, bring it, and Weidman will assist you in figuring out how to make it work!
This workshop will take place in the Center's new Harvey Rich Woodworking Studio.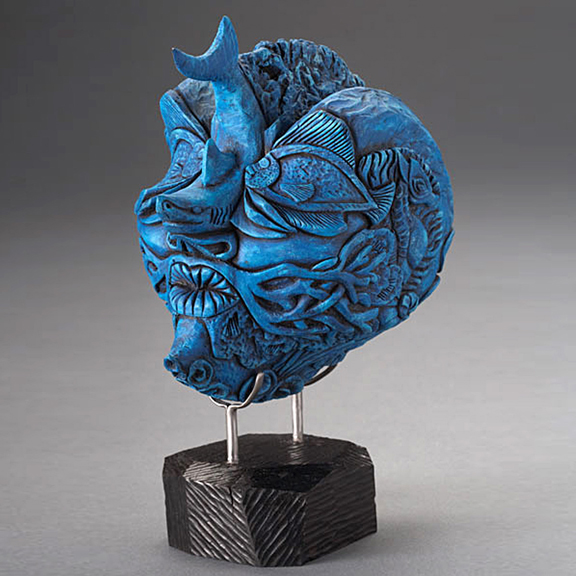 Derek Weidman
Neptune
About the instructor:
Derek Weidman is a woodturner and wood sculptor who lives in Green Lane, Pennsylvania. He participates in exhibits and publications across the country. He has received many awards including the AAW Symposium Emerging Artist and the Professional Outreach Committee Collegiate Award from the American Association of Woodturners. Weidman's work is in numerous permanent collections including the Fuller Craft Museum and the Peabody Essex Museum. Weidman is best known for his approach to multi-axis turning, which results in a descriptive visual language and novel representations of a wide range of subjects, from those based on human anatomy to various animal forms.
"The technical challenges I create for myself in working from vision to object provide great satisfaction," he says. "My goal is to speak to the viewer of my work through the emotion wood can convey through the use of the grain as it works in harmony with the shape of the forms. It invites the viewer along on a journey – a journey of a deeper, more contemplative experience."
Cost $200 – includes all materials and a light lunch
Reserve your space now!
For workshop registration, please contact:
The Beatrice Wood Center for the Arts
Tel: 805-646-3381 or email us at BeatriceWoodCenter@gmail.com.

Our workshops and classes all take place at the Beatrice Wood Center for the Arts (driving directions).
Learn more about our workshops and view additional photos on Facebook. Click here!
Please call 805-646-3381 or email BeatriceWoodCenter@gmail.com for more information on our exhibitions, workshops, and performances.